We supply Nano Bricks (HNMC) to replace the conventional MgO-C, Al2O3-MgO-C, MgO-Al2O3-C Base bricks and sintered Dolomite bricks for using application zones of the ladles and EAF of general carbon steel grades, stainless steels and special alloy steel grades including special casting & forging steel grades through continued R&D.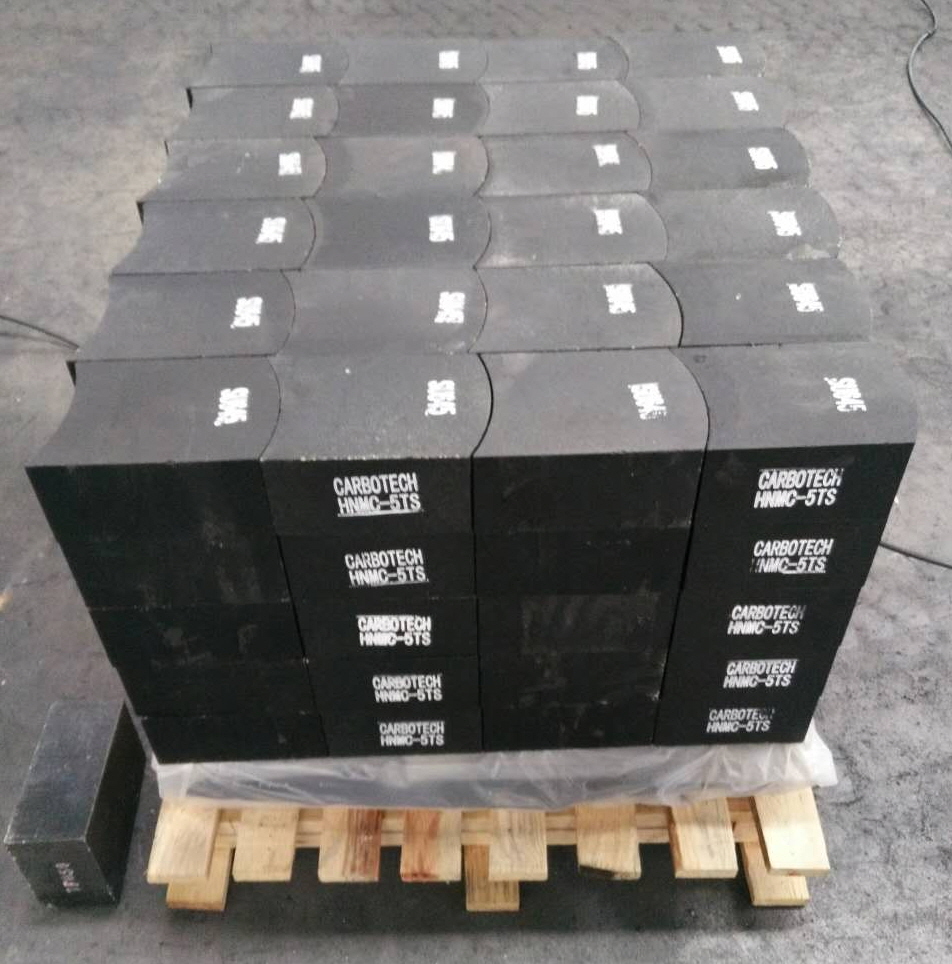 We supply competitive Nano Bricks (HNMC) in comparison with the conventional bricks in price, performance and carbon pick-up etc. as outstanding achievement.
In case of carbon steel grades, BHP in Australia, TISCO, XianTan Iron & Steel etc. use our Nano bricks. Nano bricks (HNMC) proved the excellence. The life time improved 20-40% than the conventional bricks, energy saving and carbon emission improved.
In case of Stainless steel, Specialty steel grades including casting and forging steel grades, European companies, WALSN etc. use our Nano bricks, The life time improved 40~80% or double than the sintered dolomite bricks without carbon pick-up problem. We are exporting our nano bricks to Europe and China etc.
Thank you.