We developed insulating & refractory casting material with advanced ceramic technology to apply in peep doors for furnaces and skid pipe insulation for walking beam furnace.
Peep doors were made with vacuum preformed block by ceramic fiber material.
Our peep door is made with casting method.
We improve the weakness of existing peep doors and skid pipe insulation.
GEN Block has uniform sphere porosity in matrix structure. These sphere porosities give better insulating effect and refractoriness strengthens together.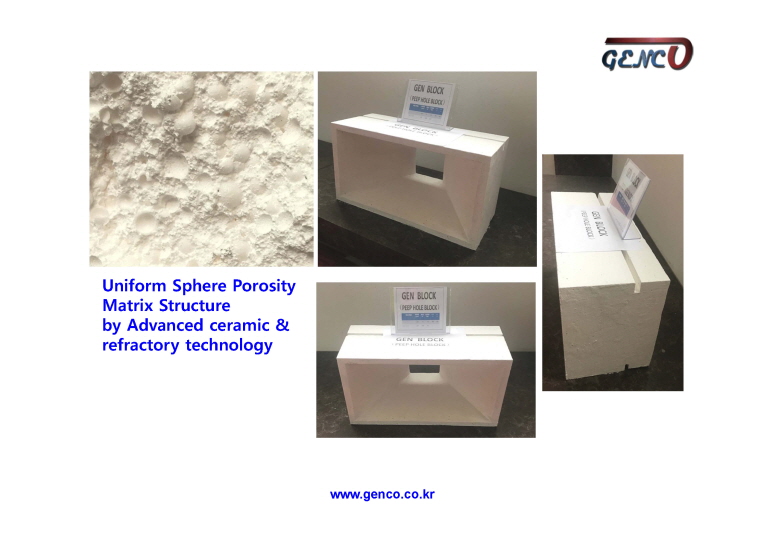 Physical Properties ;
Max. continuous using temperature : 1600℃
Cold crushing strength : 16MPa
Bulk Density : 1.63g/cm3
T/C at 1000℃ : 0.53w/mk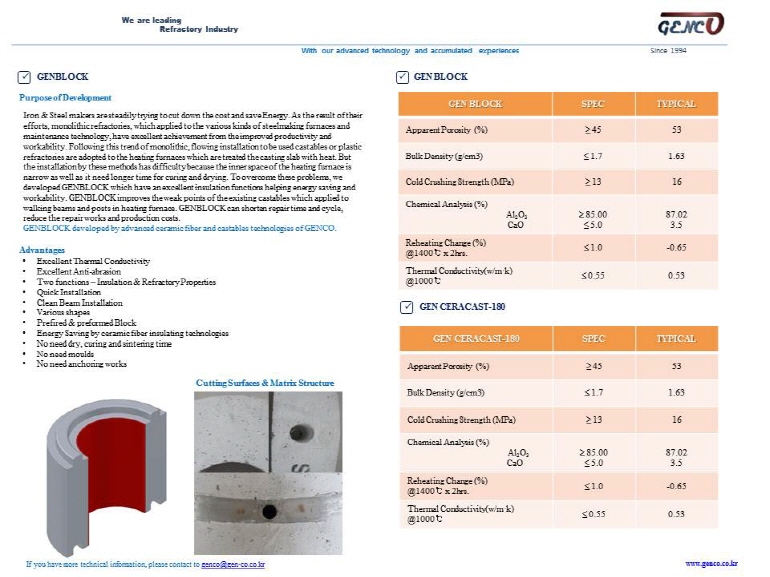 If you have any questions, pls. contact to
genco@gen-co.co.kr
Thank you.